I am so excited to share the package I received in my first ever SWAP! I've gone back and forth about participating in different blogosphere events and I'm so glad I entered this one! Lovelies
Erin
and
Megan
were the hosts and the theme for this swap was Spread the Love.
My package came from Halie over at
Penguins, Pasta & Polka Dots
:)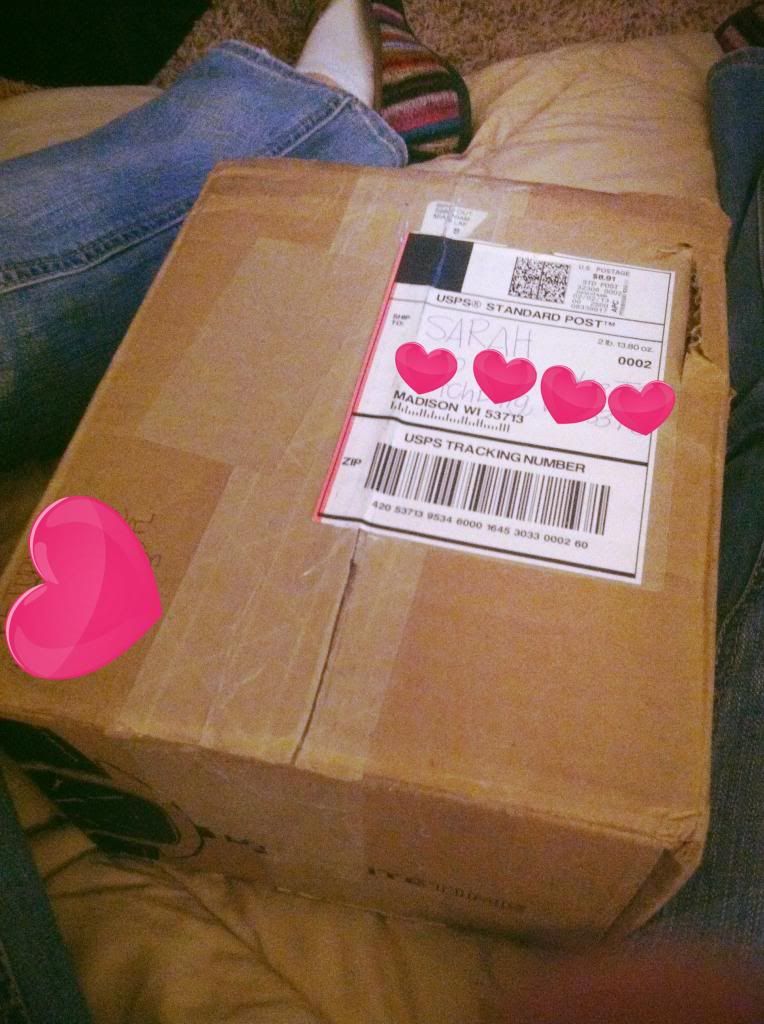 Yay, mail!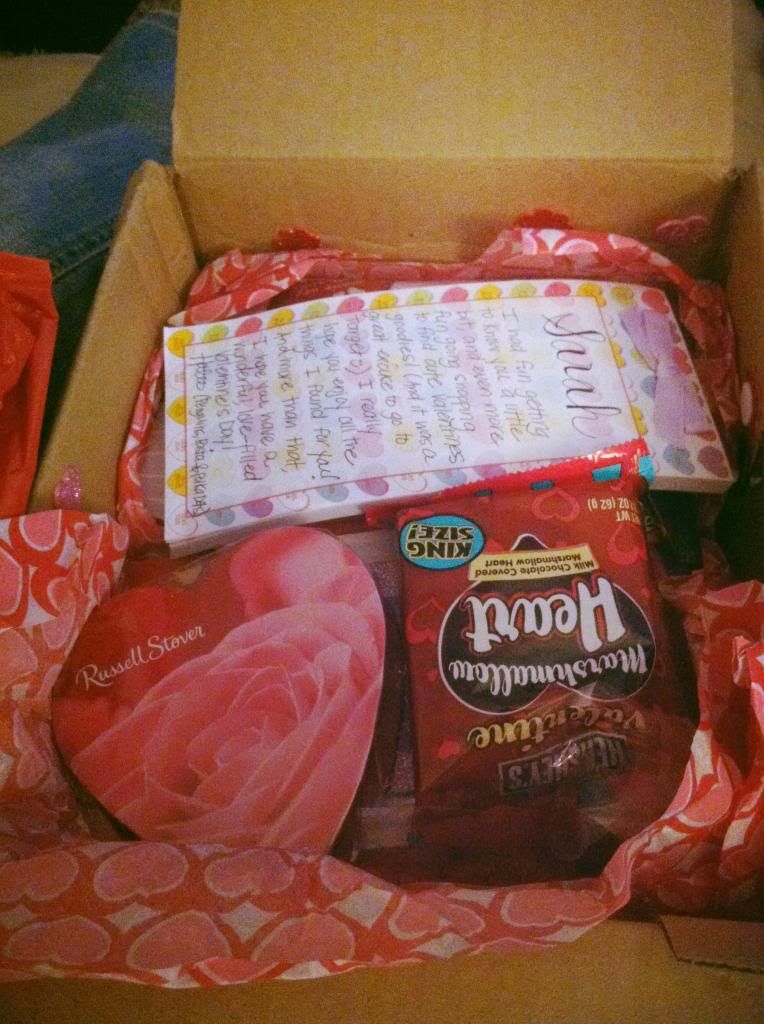 Cute, cute, cute :)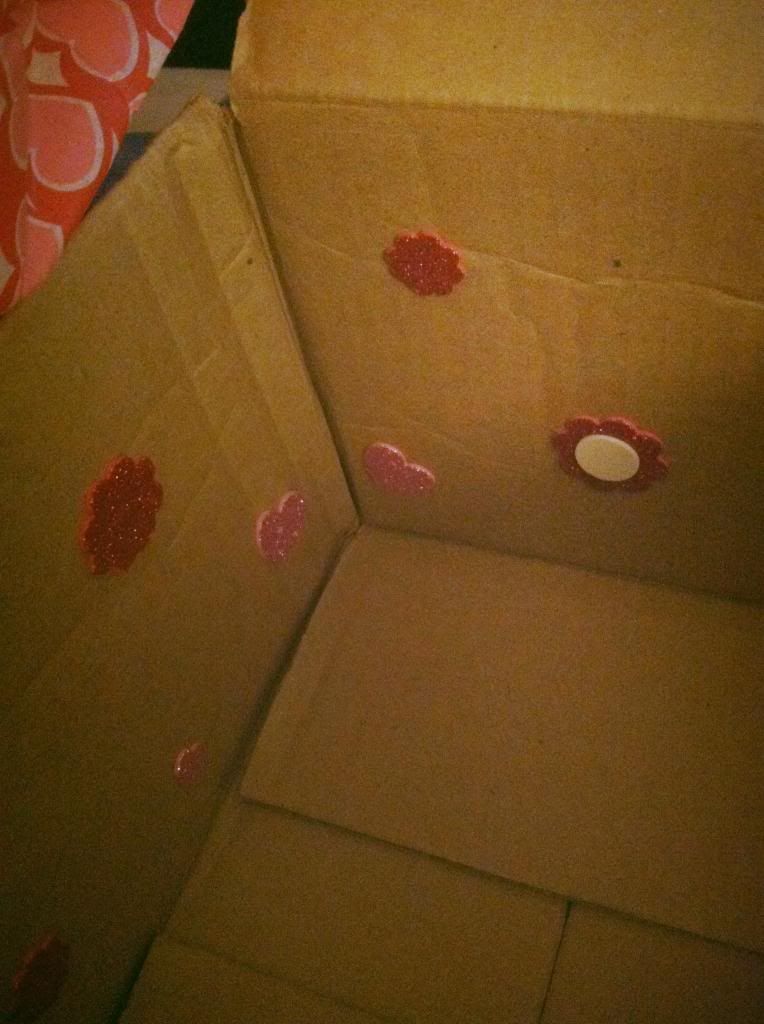 Even the inside of the box was decorated!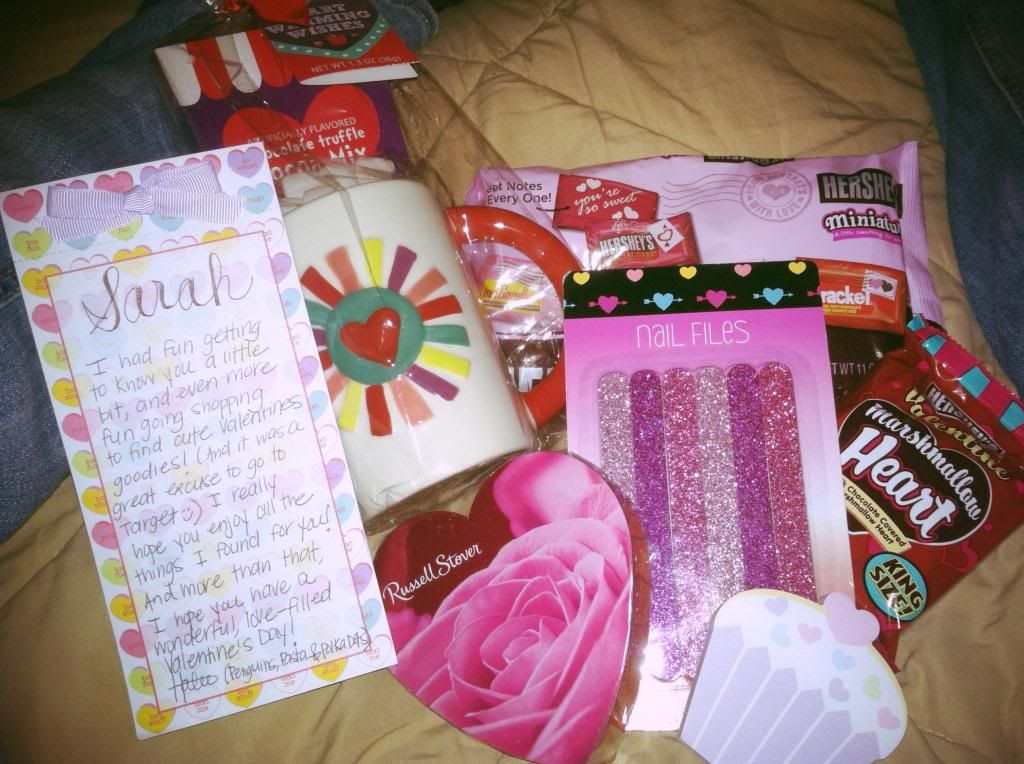 It's safe to say that she NAILED it. I've already carried the candy heart notepad to the grocery store, eaten 75% of the chocolate, and enjoyed a few hot drinks out of the adorable mug. And those sparkly nail files? They're going to make my next at-home mani/pedi (scheduled for this weekend) so much more fun!
Thanks, Halie!!
Want to see what I sent to Amanda? Head on over to
Princess of the Panhandle
:)
We had our little family "celebration" yesterday evening.
My little Valentine :)
Peppers and onions, red skinned potatoes, and BACON wrapped chicken. Delicious!
JD surprised me by renting Magic Mike! Every time we get a movie through Redbox or the video store (those things still exist??) I suggest it and he shoots it down. I'm so excited to watch it tonight!!
He also gifted me spa services...whatever I choose to schedule for myself.
Perfection
.
My boys opened their gifts and were very pleased with my selections.
Besides the gifts I talked about
here
, I gave both of them some superhero books. Found at Barnes and Noble!
I hope everyone had a wonderful day filled with love- no matter how you spent it. Happy Friday :) Have a wonderful weekend!