Dear Walgreens-
Thanks for the awesome
Thank You photo cards
. They are super adorable and made my life so much easier.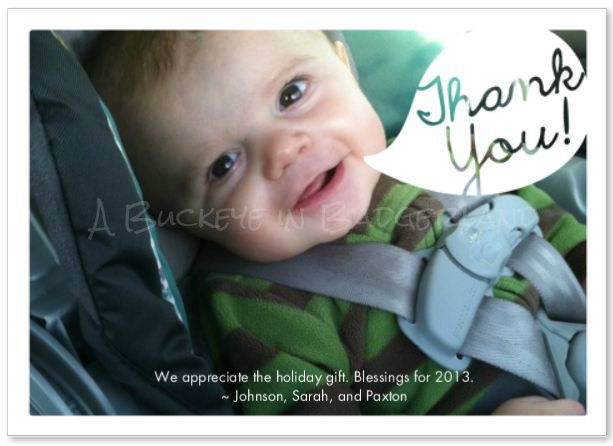 Dear Jo Ann Fabrics-
I wanted one thing and came out with three. So much restraint was needed to avoid buying more. Everything you have is so darn cute and instantly inspires a million DIY projects that I do not have the time or money for. That being said, the retail therapy you provide is comforting and so very enjoyable.
Dear Wisconsin-
46 degrees today? Yes, please! I'd say let's keep it up, but I know you won't. Thanks for at least one unseasonably warm afternoon so I can take the little one on a walk.
Dear Beloved VS Yoga Pants-
You have a hole. I am
devastated
, but I know I have given you a good life of couch sitting and hardly any actual yoga. RIP, my comfy friend.
Dear FMSPhotoADay
- I really thought January would go better than December. I have missed 3 days already and am lacking inspiration for the near future. My bad.
Dear Piles of Mail, Recipes, Photos, and other Important Documents-
I will get to you this weekend, I promise! You are very daunting and stress me out on a daily basis. You are always on my To-Do list and I am ready to never see you again!!
Dear JD-
Thanks for noticing the wedding picture I hung. I honestly thought you would miss it, but on the third walk by you said it looked nice. You're a good man ;-)
Dear Paxton-
Your little giggle warms my heart! Daddy and I love watching you grow. You have some big changes coming soon. This weekend you'll be trying rice cereal and sleeping in your crib at night. Please be easy on us and accept these new things!
Dear Readers
- I've sort of been a slacker in the e-mail department lately. I read all your comments, but don't always get around to responding. I will do better this coming week! Leave your thoughts, I love to hear them :)