I'm linking up with
Jamie
and her adorable new addition, James, for today's
What I'm Loving Wednesday
!
+ Community
I'm not quite sure how I overlooked this show. Oh yeah, I remember. It stars Joel McHale so I figured it would be dumb. I'm a fan of The Soup, but I wasn't sure how his type of humor would translate to a sitcom. BUT I kept hearing more and more about it so JD and I decided to try out Season 1.
I'm so glad we did.
It's hilarious and I highly recommend it to anyone on the fence like I was.
+ The night of relaxation I have planned.
No, I won't be there. But I will have homemade chili, a bubble bath, an at-home mani/pedi, and a good book.
Perfection
. JD plays in a basketball league one night a week so I requested one evening a week for myself, too. I realize I'm not actually
going
anywhere, but simply handing off our child (whom I LOVE, don't get me wrong) and taking a break will be great.
+ Planning little Valentine's Day surprises.
Pinterest really does make me a better wife and mom.
+ 20% off coupons from Babies R Us.
Just in time for us to purchase a jumper. We're looking for some sort of activity center such as EvenFlo's ExerSaucer or Fisher-Price's Jumperoo.
Any recommendations??
+ My snuggle muffin.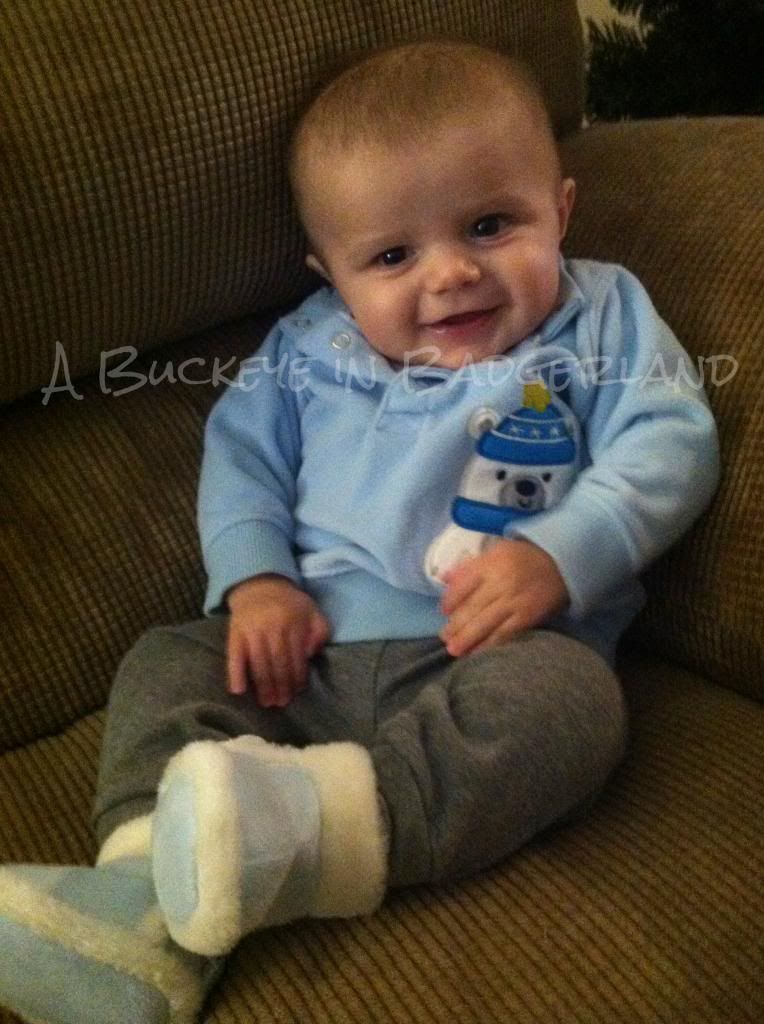 I always made fun people whose Facebook status were asking for people to vote for their child in a Cute Contest. I'm now one of those people. I caved. I had to. I'm blinded by love...and there's an American Express gift card prize. Want to fuel my obsession with my child?
Vote here!
What are you loving on this Hump Day?