This little guy turned 5 months on Friday. I can't believe he's already this big! His little smile brings such light to our lives :)
Weight & Length: No official measurements until next month.
Favorite Toys
+ crinkly blanket
+ playmat
+ remote
+ rattle ball
Favorite Food
+ Mommy's milk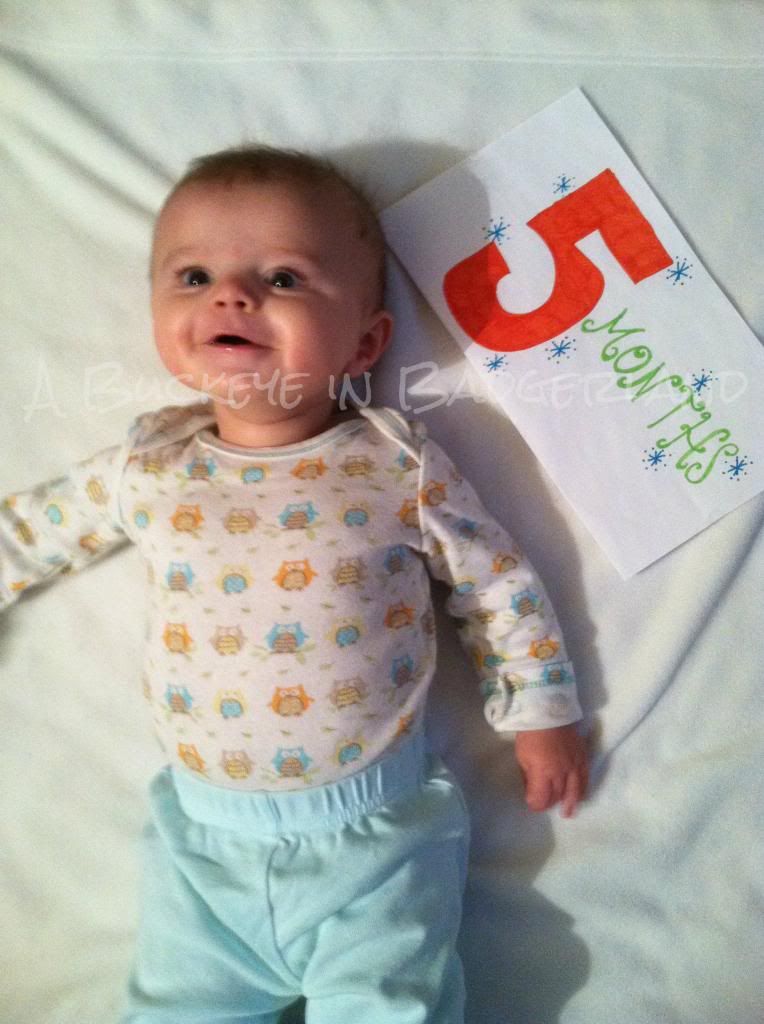 Sleeping
+ ~9:30-10pm to ~5:30-7am.
+ Woken up for a middle-of-the-night feeding a few times lately.We're attributing this to a growth spurt :)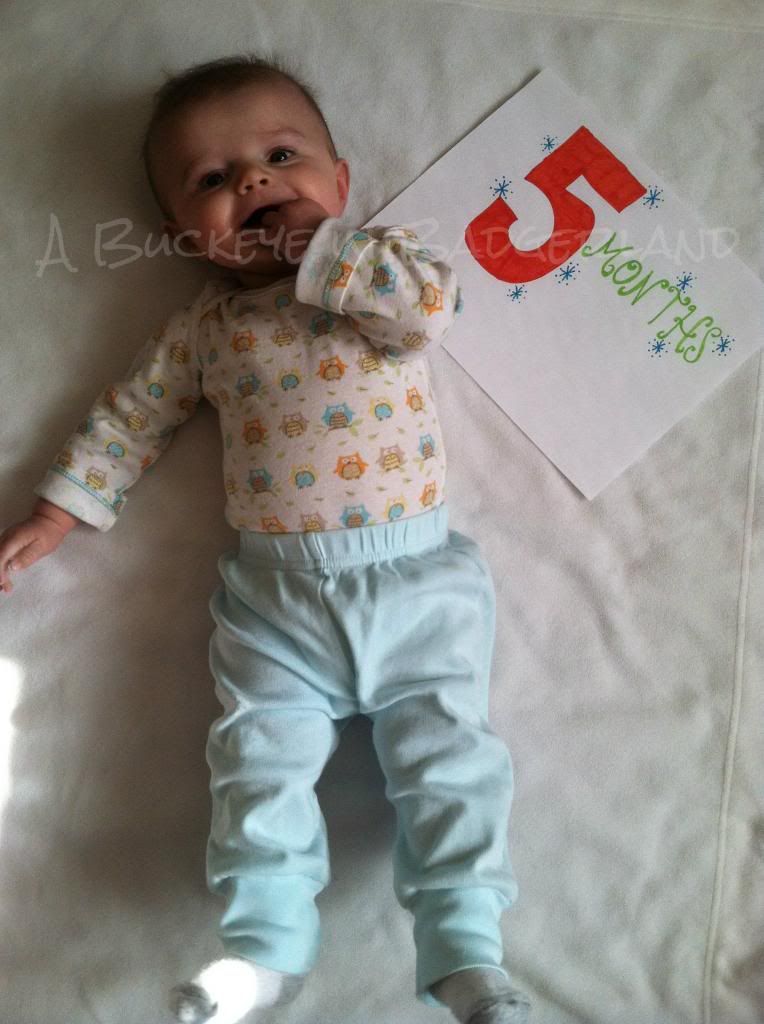 Eating
+ nursing every 3 hours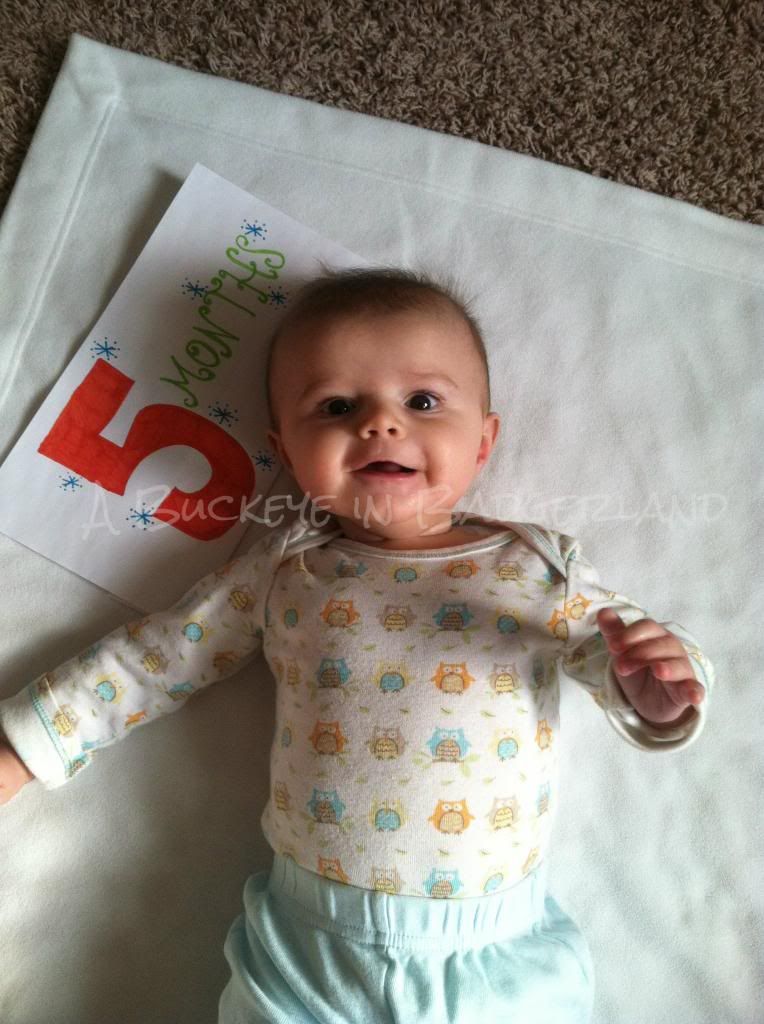 Clothes
+ mostly 6 months, 9 months, and 6-9 months. Still some 3 months pants.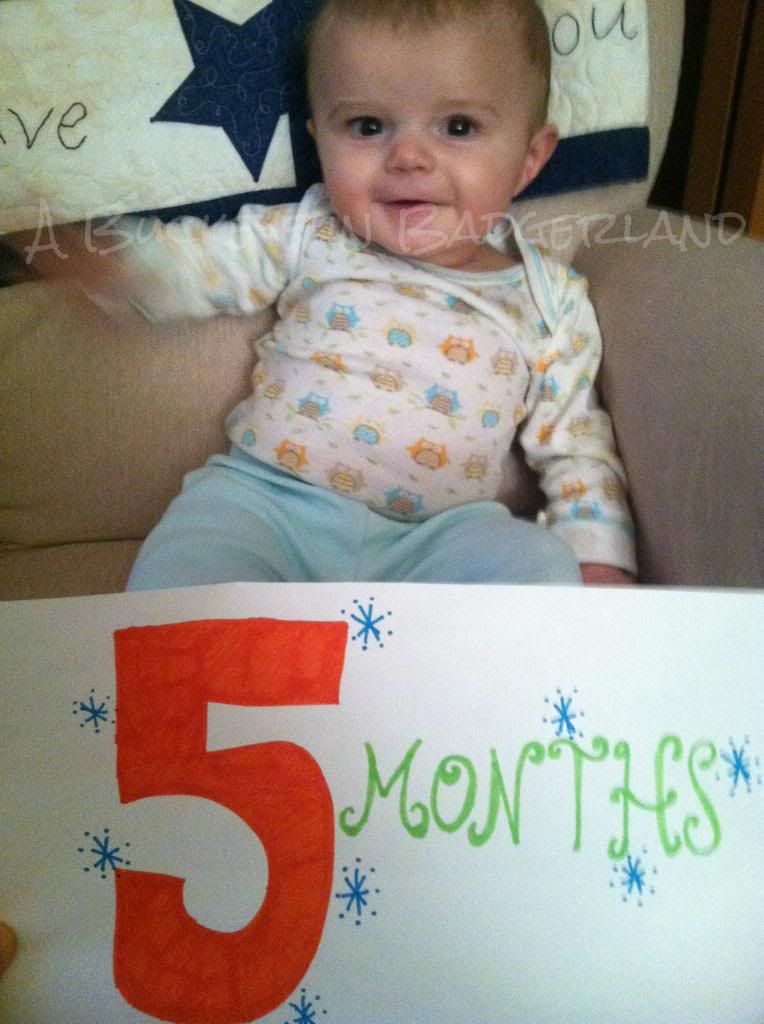 Diapers
+ size 2
Likes
+ paci
+ being nakey
+ sucking/chewing on hands
+ watching and "petting" Bert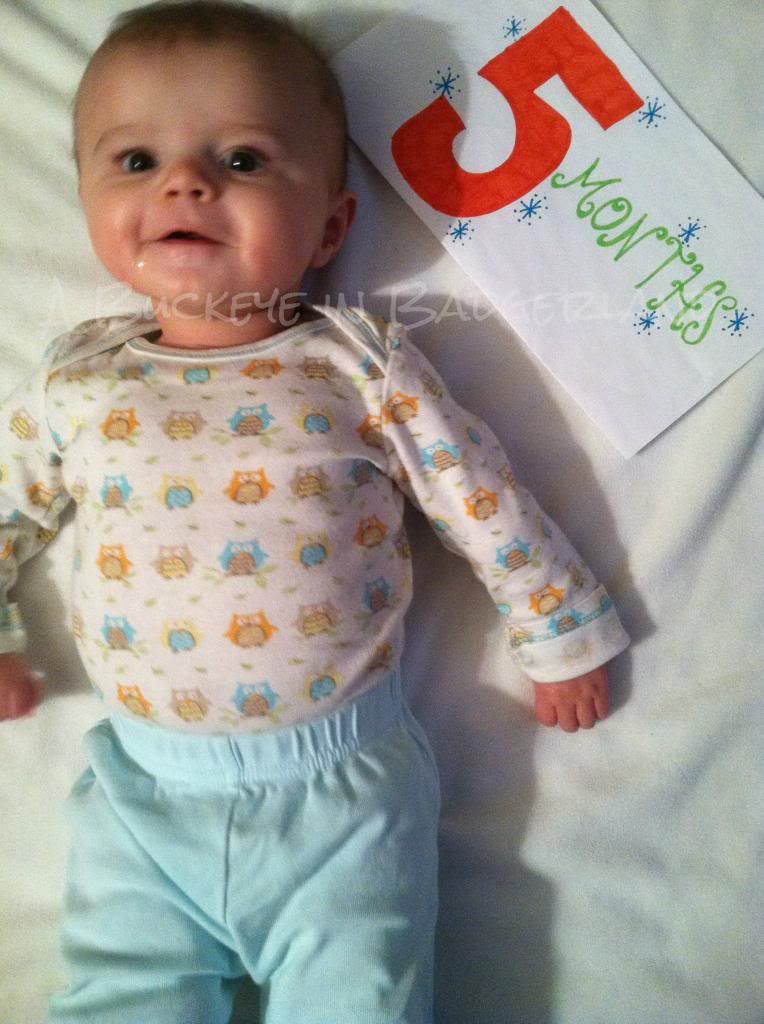 Dislikes
+ rice cereal
+ being in one place for too long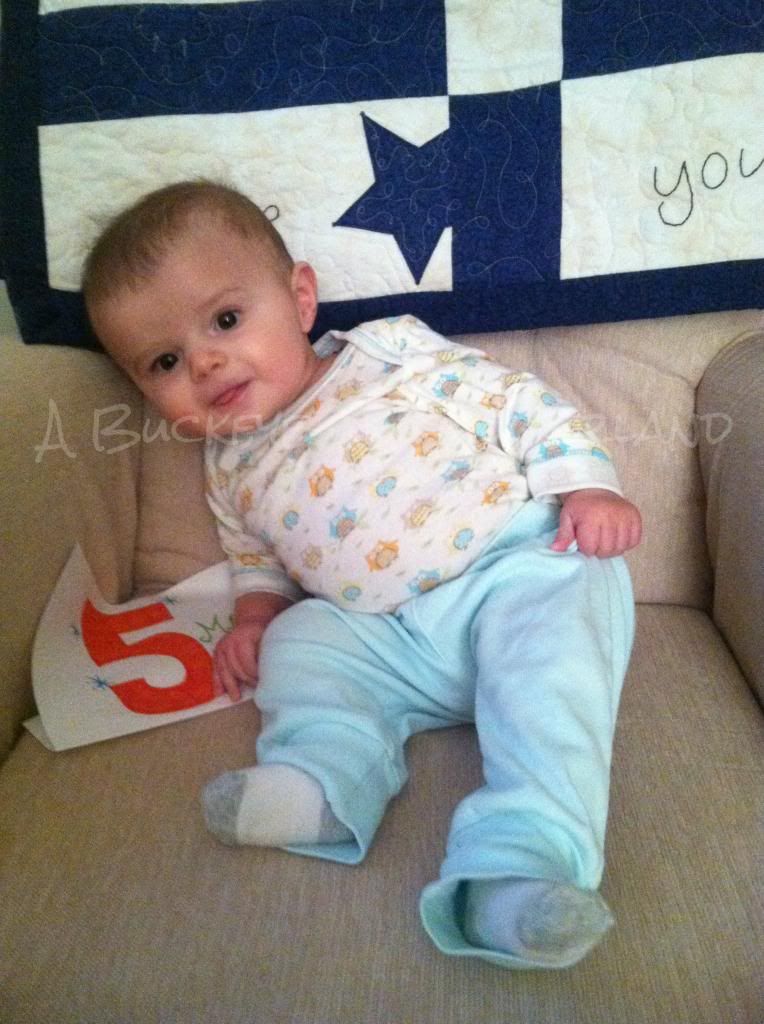 Milestones
+ first NYE
+ tried solids (not a fan)
+ sleeps in crib
+ first time at a restaurant
+ first basketball game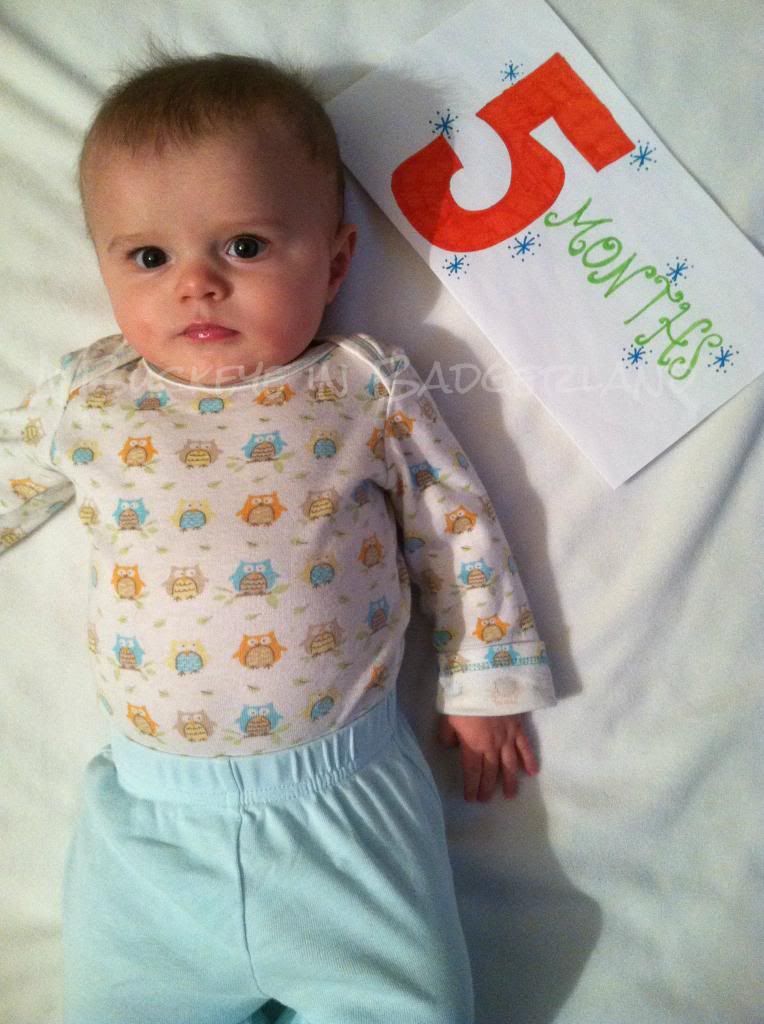 "Can we be done now?"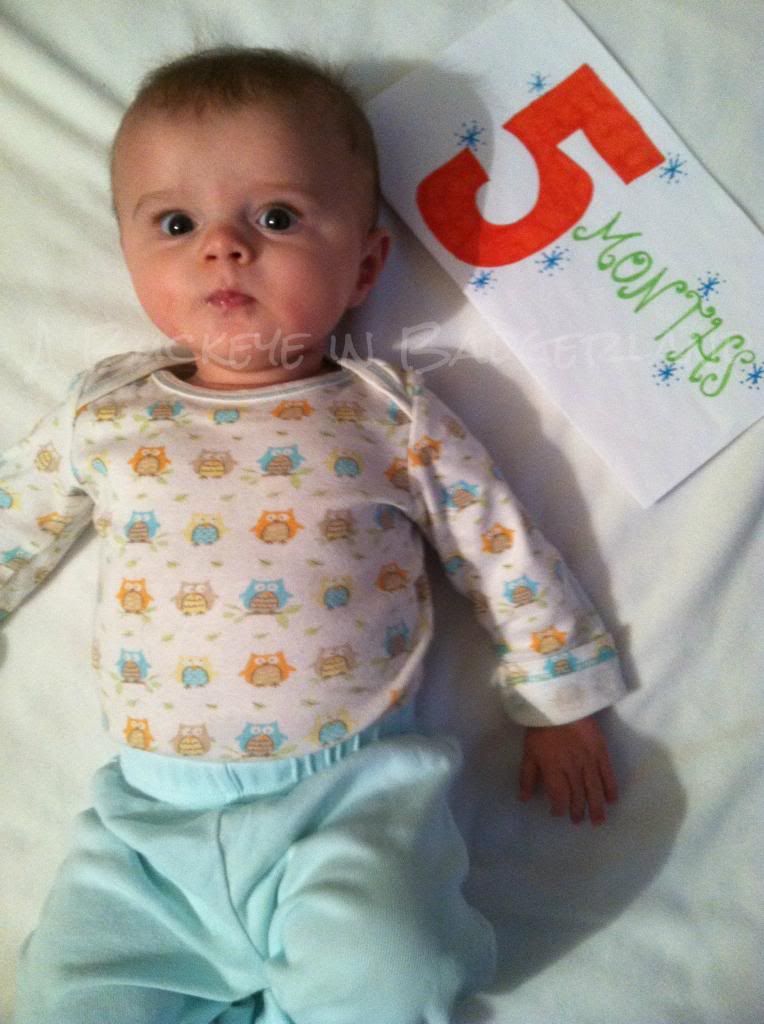 "Seriously, woman! Stop!"
"Ooo, sign!"...."Must...get....it!"
And I'll end with my all time favorite from this session: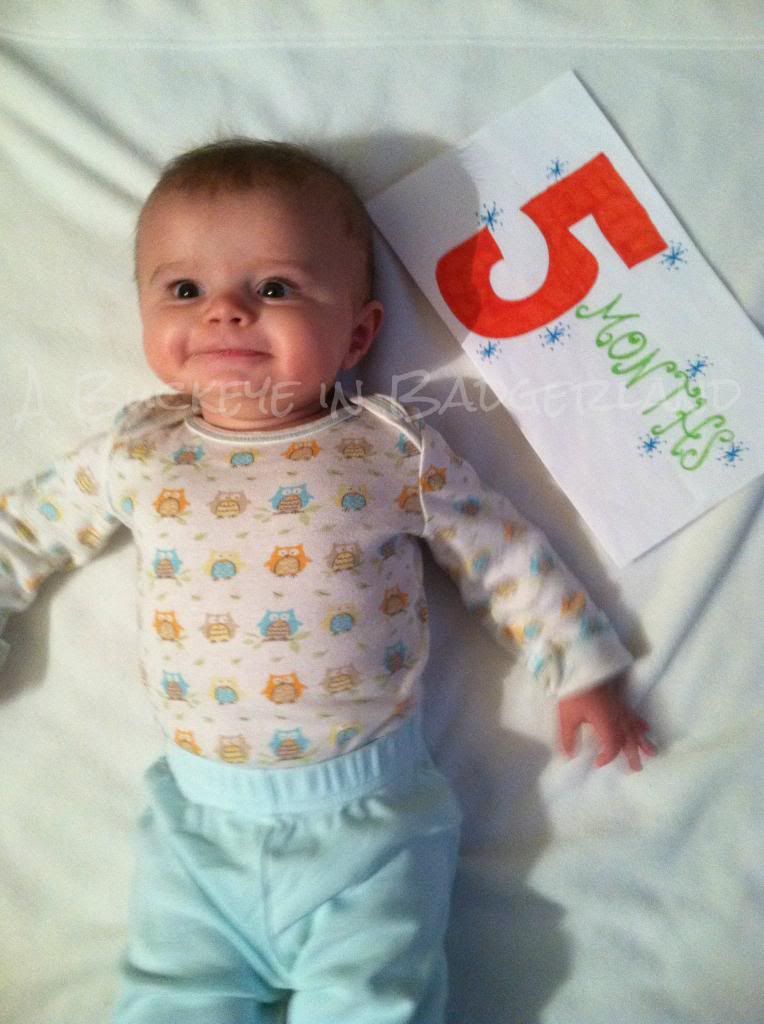 Ha! He won't be happy with these as a teenager...