This weekend....
+ I finished
this book
. Great mystery with a little love story thrown in.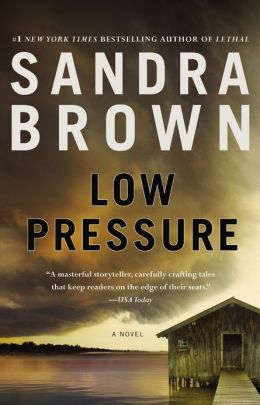 + Paxton's Exersaucer came in the mail :) JD and I spent a good chunk of Friday evening putting it together...and the little man wasn't really a fan of it at first. He's still not sure what to think, but he does enjoy getting a better view of the cat while sitting in it!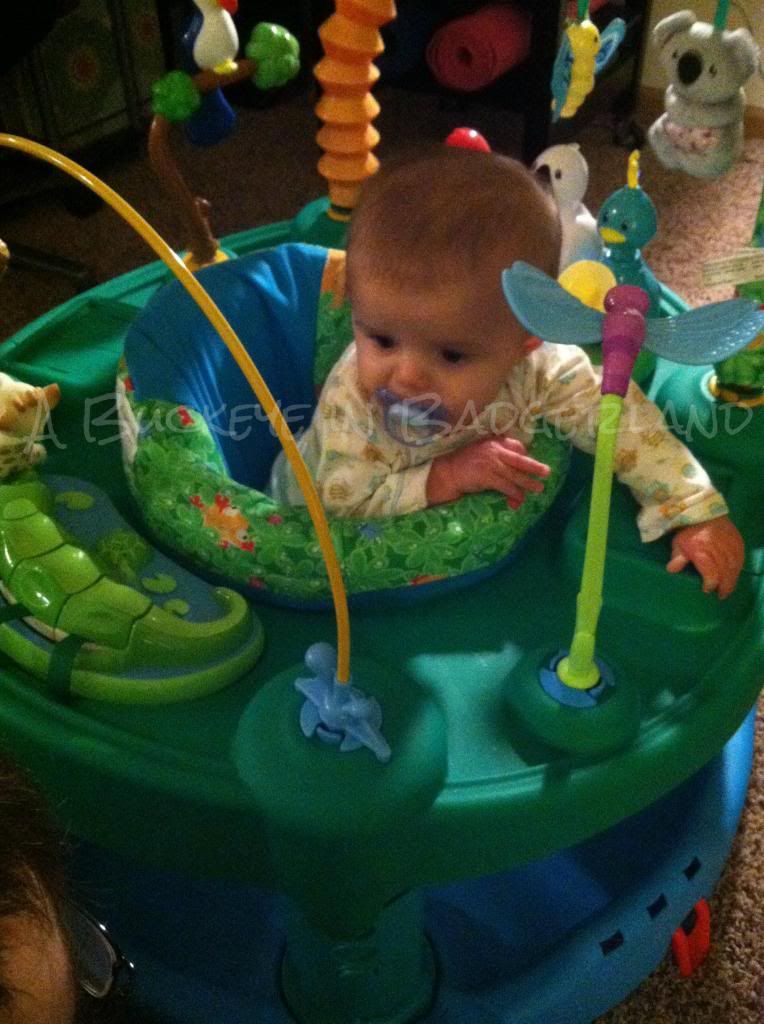 + We purchased the
oatmeal variety of Gerber's baby cereal
in hopes that our attempts with solids would get better. Paxton hates it every bit as much as he hates the rice kind. He refuses to open his mouth, leans away from the spoon and, when I do manage to get some in, spits every last bit out.
Tips??
I keep reading about other babies starting solids right at 4 months and by 5 months they're on to fruits and veggies. I do realize, though, that other babies take longer and that breastmilk is still the best thing for him.
+ The main thing that happened this weekend was the creation of our diet plan. I was really inspired by
Kelly's
Paleo venture and frustrated with myself for shoving whatever I darn well pleased into my body. Many times in the past I have told JD that we need to eat better, but never specified exactly what that meant. This time, we figured it out.
We looked at the Paleo guidelines and realized it's not
exactly
for us, but it's what we based our plan off of. Since I'm still breastfeeding, I didn't want to cut anything
completely
out of my diet. (However, I was interested to learn that a breastfeeding woman's body gives an adequate amount of nourishment to her baby even if she is not eating well. The baby gets a good balance of vitamins and minerals, but a good diet is important for the mother to keep her strength up and health in order.) Here's what we came up with:
Grains
- Brown rice is allowed. Limited quantities of oats allowed in the following forms: oatmeal (not the prepackaged flavored kind, though. Boo.) and homemade granola bars and muffins (maybe a version of
these
? or
these
?) JD wants to allow corn, but we'll see.
Legumes
-We are not adhering to this rule at all. We're keeping black beans, green beans, peas, kidney beans, and peanuts.
Dairy
- Milk, butter, and yogurt allowed (in small amounts) in recipes.
Processed Food/Sugar
- We will not be making our own condiments or dressings, but limiting our usage of the ones we eat not (mayonnaise, ketchup, BBQ sauce, Ranch). I glass of OJ in the mornings. I cup hot chocolate per day...at first. I'll gradually cut this down.
Alcohol
- Since we don't drink on a regular basis anyway, we're keeping this rule. But it WILL be broken for weddings and other celebratory events.
Starches
- We're keeping red-skinned potatoes and sweet potatoes.
I will be making a few gluten-free alternatives to some favorite foods such as pizza crust (recipe coming on Thursday!), a variety of cookies, pancakes, and a few other things I've found on Pinterest.
As with many diets, there are levels of intensity and I realize we're taking what some may call the easy way out.
But, trust me, nothing about this is going to be easy. We're making the switch gradually in order to not waste food we already have in our fridge and pantry. (For example, the shredded cheese used on our pizza tonight.) Even though we're not fully submerged yet, we're already longing for the following things...
This covers two: bread and mac 'n cheese.
Ahhh, frozen joy.
JD is addicted to these.
Side note: I was always a Jif girl until one day our grocery story was out (unless I wanted the super huge jar...I'm not sure why I didn't) and I realized Planters was cheaper anyway. Just as magically delicious. Eat a spoonful for me.
To wash down that peanut butter.
Talk of this diet leads right into 5 for Five!
(1) Make the baby shadow box already!
SUCCESS!
And I linked it up for Saw it, Pinned it, Did it last Thursday :)

(2) Exercise 3 times. FAIL.
(3) Weigh in one morning before eating.
FAIL.
(4) Make a decision on who to sponsor.
SUCCESS!
I haven't actually bought the spaces yet, though.
(5) Complete my blog survey.
FAIL.
Honorable mention.
Well, I'm alive and well today so I guess this was a
SUCCESS
.
Happy last week of January!
(Wow...2013 is already going too fast!)