I am now completely obsessed with this link-up. I love To-Do lists, so this is perfect for me. I try to make my goals a l

ittle

different from my daily chores/errands and focus on things that I would eventually

like to make habits.
(1) Do my knee and ab exercises every day. (2/5)

FAIL
(2) Make dinner every night. (3/5)

FAIL
(3) Stay away from the Halloween candy until AFTER Halloween! (3/3)
We had ZERO trick-or-treaters in our apartment complex. This is great for my sweet tooth and horrible for my body.
(4) Blog 3 times. (3/3)
(5) Take my vitamins every day. (2/5)

FAIL
Overall, I was unsuccessful :( I've set an alarm on my phone to remind me about my vitamins, so that one shouldn't be an issue this week. I'm carrying over 2 goals in hopes of doing better.
(1)
Floss and rinse
every day.

Unfortunately this is not a habit. I have a perfect dental record, but I get lectured for not flossing every time I go to the dentist.
(2)
"Unplug" for 2 evenings.

No cell phone, TV, or computer after JD gets home from work. There are exceptions to this, such as talking/texting my parents if they contact me, looking up a recipe, and watching only our scheduled TV shows. I realize having exceptions sort of defeats the purpose....baby steps!
(3) Drink through my water bottle 4 times every day.

It's an old bottled water bottle that holds 20 oz. I won't be filling it completely to the top every time, so I'm estimating about 60-70 oz. on the day.
(4) Do my knee and ab exercises every day.

(Repeat)
(5) Make dinner or eat leftovers every night.

AKA no fast food or take-out. (Revision)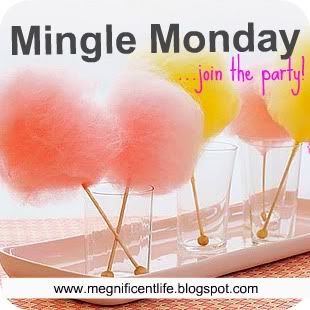 xoxo,
Sarah