JD and I are big TV watchers. And by big I mean, it's what we do practically every night. Don't judge. Seriously, though, watching TV is something we love to do together. We don't just sit there and stare at the screen in complete silence. We talk about what we're watching and discuss plot lines, give our opinions about characters/people, and do exactly what I told you not to do to us- judge people.
There are so many shows I'm excited about this season. So many, in fact, that DVR has become my favorite household appliance. It's great to record shows and save them for late night feedings with my little man. The time goes so much faster than when I'm just sitting there half-asleep with an infant attached to my boob.
(and, yes, I do have a printout of this on my refrigerator...and reminders in my planner. Did I mention I love TV??)
Monday:
The Voice @ 7 on NBC
JD hates that he loves this show. And here's why: The blind auditions are our favorite part. Unlike shows like American Idol and The X Factor, this show doesn't put untalented people on stage for entertainment. That's great. However, once you watch the blind auditions, you're emotionally invested and have to continue watching to see who makes it through the next round. And this show takes up a lot of our time-- 3 nights in a row (2 hours each) this week!
Revolution @ 9 (Sept. 17) on NBC
This is a new series we're going to try out. The previews are intriguing- the world loses power and a new sort of civilization develops without it. Then some girl goes in search of why the electricity when out when she was little. We'll see...
Tuesday:
19 Kids and Counting @ 8 on TLC
I'm a sucker for documentary-style shows about non-traditional people. This family definitely fits that bill. Yes, they have 19 kids. Yes, they are religious. Problem? Then don't watch their show. Easy as that! I'm still going to tune in.
Abby and Brittney @ 9 on TLC
I watched the original special TLC did on these girls back when they were about 10 years old. Now, they're 22 and this series follows their daily lives. I find it amazing how they coordinate their movements and go through life like this.
Wednesday:
Arrow @ 7 (Oct. 10) on The CW
Another new series. JD put this on our list. I probably won't be tuning in. I have enough shows to keep up with without adding in another!! I'm not even sure of the premise of this one...
The Middle @ 7 (Sept. 26) on ABC
Love this show! Occasionally awkward and always hilarious.
Modern Family @ 8 (Sept. 26) on ABC
Ditto to what I said about The Middle. Except this one is even better.
Thursday:
Grey's Anatomy @ 8 (Sept. 27) on ABC
The previous season's finale left us hanging with a plane crash. Even though this show was better back in the first few seasons, I'm excited to see where they take it from here.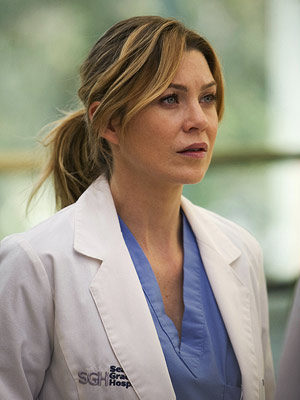 Four Weddings @ 8 on TLC
Who doesn't love a good wedding? And with this show you get four! JD and I had the best wedding ever (Biased much? Nah.), but we would not have won this contest. The couples on this show spend more money than I have to my name on their nuptials. And they expect the weddings they attend to be just as lavish. Still fun to watch.
ANTM @ 7 on The CW
I have not watched this show for a few seasons now, but I caught the tail end of the first episode of this season and now have to watch til the end! This year is the College Edition, so each contestant is a student. And of course there are strong personalities that butt heads, quirky girls, and downright bee-yatches.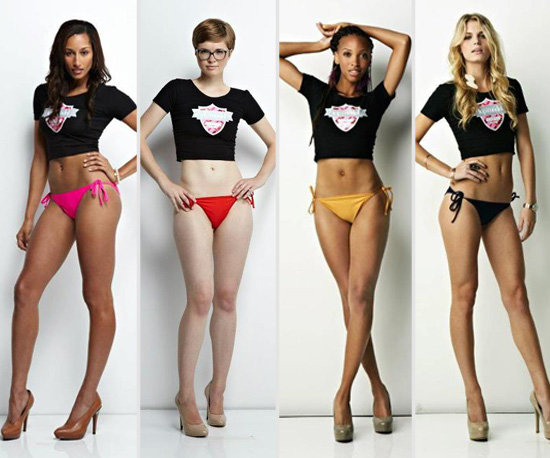 Cowboys Cheerleaders @ 8 on CMT
I'll admit to not knowing why I watch this show. I've only ever watched re-runs and random episodes of the previous seasons, but this time I'm going to try and watch them in order. JD pretends to hate it, but what man doesn't want to watch professional cheerleaders??
Saturday:
Are You Normal, America? @ 9 on OWN
Although the OWN website says this is currently airing, I have yet to find it on at 9 on a Saturday. Not sure what's up with that, but if I ever can find an episode, I want to watch it. I enjoy a good game show and this concept seems interesting. From what I can gather, 2 contestants who don't know each other, have to agree on whether something is "normal" or not...which I guess means whether the majority of America admits to doing it? Not sure.

Sunday:
The Great Food Truck Race @ 8 on The Food Network
We stumbled upon the first episode of this season and love it. We're gunning for Seoul Sausage.
Oprah's Next Chapter @ 8 on OWN
I only watch this show selectively. If she's interviewing someone I'm interested in, I'll record it. The Olympian episode has been the best so far.
Breaking Amish @ 9 on TLC
Unfortunately, I missed the first episode of this show...but a re-run is on this evening so I can catch up then. 5 Amish young adults leave the community and try it make it in New York. Doing what, I'm not sure...but I'm interested to find out.
To save JD's reputation, I'll note that he does not watch all of these with me. He skips everything that shows on TLC and OWN and anything involving modeling or cheering.
Okay, so I've shared my sort of embarrassing TV lineup with you. I'll also add that if we were caught up, we would also tune in for How I Met Your Mother and The Big Bang Theory. We're currently watching past seasons of these on Netflix.
What do you watch? Anything good that I'm missing?