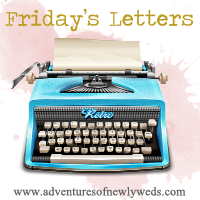 I've never written Friday's letter's before...let's hope I do this correctly. Although, is there really a "correct" way to write 1-2 sentence letters to inanimate objects/people who will never read this? I think not. So let's get started.
Dear The Hills
,
I absolutely love watching you every weekday morning. You make waking up such a positive experience.
Dear DVR
,
What's the point of being able to record something in order to watch something else if you can't watch something else while something is recoding?!?! (
Confusing? Sorry.
)
Dear Bert
,
When will you get used to this new apartment and stop walking around all paranoid? You make me nervous when you jump at every little sound. I want us all to be happy and comfortable in our new home.
Dear students
,
I am more than surprised to say 'I miss you'. Yes, that's right. I spent the school year living for the bell and the weekend. Now I sit at home and want some of your naive, immature comments back.
Dear tiniest ants I have ever seen
,
Get out of our apartment!!! The cat food is more than 5,000 times your size. One piece will last you a lifetime. So get 1 million of your friends to carry it away and leave us alone.
Dear Paxton
,
I am very excited to meet you-- ~5 weeks to go! Your nursery is coming along nicely. And my bladder will appreciate the extra space when you make your exit :)
Outfit 1:
Dress-->
Dry Lake Trudy Dress,
$79
- nelly.com
Shoes
-->
Valentino Satin and crystal-embroidered lace pumps
, $975

- net-a-porter.com
Purse-->
Jacques Vert Sandstone Frame Clutch Handbag, Cream,
$100

(£65)

- johnlewis.com
Earrings-->
Golden Triple Leaf Earrings,
$10

(9.99 AUD)

- diva.net.au
Outfit 2:
Dress-->
Ice Blossom Pastel floral dress,
$54

(£35)

- clothingattesco.com
Shoes-->
Daniel,
$305

(£199)

- stylemetv.com
Purse-->
Valextra Isis Gioiello Mini Clutch,
$1,320

- barneys.com
Ring-->
Jamie Joseph Amazonite Ring,
$616

- twistonline.com
Outfit 3:
Dress-->
Orange Daisy Lace Dress,
$39

(£25)

- desireclothing.co.uk
Shoes-->
Kurt Geiger Bikini courts,
$325

(£210)

- houseoffraser.co.uk
Purse-->
Eickhoff Gold Glamour Pochette Windsor,
$485

(€399)

- veryeickhoff.com
Bracelet-->
Champagne Pearl Bow Bracelet,
$6

- charlotterusse.com
What's your favorite?
Happy Friday (the 13th-- eek!), loves!