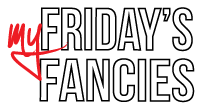 I enjoy a nice pair of shorts in the summer. Unfortunately, I will only own a few this year because of my ever expanding belly. How glad am I that Friday's Fancies allows me to dream up new outfits every week that I'm never actually going to buy or wear? Very. I can get my fashion urges out via blog instead of angering my bank account (and husband). This week I put together 3 tank-shorts pairs and an accessory to go with each. What do you think?
*********************************************************************************
Yesterday (Thursday) was the students' last day of school. We had a talent show, a short field day, and then dismissal at 11:15 :) I was in charge of supervising kickball which I was a little concerned about at first. Anytime you put middle schoolers and flying objects together there is a 90% chance of trouble. Luckily, the games went just fine. And I even got 2 Flavor Ices out of the deal.
These made me super happy since it was about 80° outside.
Today I went back into my classroom to finish grading and pack things up. I had no idea how much crap I had collected over the past 9 months until I was forced to organize it and stuff it all into cabinets. A few hours (and a whole grain bagel with veggie cream cheese from Panera) later, I had a clean, bare space.
I actually got a little sad as I took this picture and walked out the door...
Now I'm home, ready to enjoy an afternoon of cuddling with my kitty-cat, design shows on HGTV, and napping. HAPPY SUMMER TO ME :)