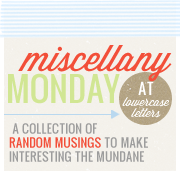 1. I got a package today!
I had won a giveaway for $15 towards products from Tweak Jewels and chose this ring...
please ignore my poorly manicured fingers :-P
and these earrings. I was also Jen's 300th sale, so she threw in some free hair pins! Yay!
So cute! I immediately put everything on :)
2. I made cookies last night. I pulled all the ingredients out of my cupboards and searched supercook.com for a recipe. I made one batch of snickerdoodles, one batch of butterscotch chip, and one batch of coconut snickerdoodles. By the last round I was tired and unfocused, so they got a little burnt :( At 10:30 last night, they tasted delicious regardless. At 9am this morning (yes, cookies for breakfast) all 3 kinds were rock hard, dry, and not sweet like cookies are supposed to be. What a waste!
I should add that I used Splenda instead of sugar in hopes of making a dessert that's better for JD. These cookies did not make the cut.
3. I vacuum my apartment 2 times a week because my cat gets hair and litter everywhere. I only move the furniture and sweep behind it every couple weeks. This is what I found when I moved it this time.
15 paper balls! Bert loooooves these. Anytime we get a long receipt from the grocery store or a DVD from Netflix, he comes running and begs for a new toy :) If you missed this video last time,
here
is Bert playing fetch with JD <3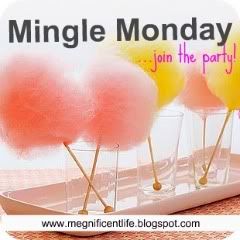 This week's Mingle Monday question is....


What makes you smile today?

--The sun is shining
--Receiving mail
--Taking 2 pairs of jeans to the tailor. i'm so excited to get them back and wear them without a belt!
--I ordered these on Victoria's Secret's website. They come in long! 36 in inseam!


--JD and I started our wedding registries this weekend. We went to Bed, Bath, and Beyond and Kohl's. After 3+ hours browsing and scanning, we were dead tired, but very pleased with our lists. We're not quite done yet. Decisions about bathroom accessories, bedspread colors, place settings, and wine glasses still need to be made. The things we're I'm most excited about for are:





JD's excitement list also includes the magnetic key panel and...


We have a 2 slice toaster right now and JD likes toast. He doesn't have the patience to wait 2 toasting periods before eating :-P
What should I be sure to ask for? What are some items you had/have/will have on your wedding registry?
For you married gals out there, what was your favorite wedding present?