I'm joining 234095820348 link ups today because I couldn't pick just one :) Ok, that's a slight exaggeration, I only have 4. I can't pass at the chance to connect with new people in blogland!
2. Holy Thursday (aka the end of Lent) is 6 days away, which means I can drink coffee and eat fast food again. I want a Crispy Chicken Wrap and Mocha Frappe from McDonalds!!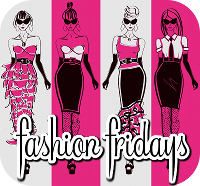 I had a
Xanga
(way back in 2000 when they were cool) and I still get Xanga Subscription Updates via e-mail from the most prominent blogs. This next post was found on
Lovelyish
and I couldn't help but laugh out loud.
WTF?? Although, I have to agree, I see the resemblance.
In other news....
JD opening my package. His eyes were closed, so I cropped the picture to save him the embarrassment.
Annnnd now he's self-conscious and doesn't want to show his face!
Tied with a cute bow and handmade tags.
Here it is! Adorable :)