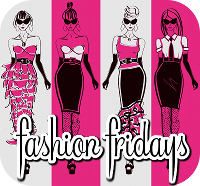 Here is an outfit I wore to sub earlier this month:
Please excuse the ghetto mirror pic.
My fashion sense is very...simple. I usually lean towards preppy, but I have never once popped my collar (Seriously, at least. I'm sure it was done a few times at Golf Pros and Tennis Hoes parties in college, but that's not the point.)
I like clean lines, layering shirts, and minimal jewelry (i.e.- I wear my pearl studs almost every day). I was also wearing brown flats with this outfit.
These next few pictures are of a new hair-do I recently discovered from
this website
. I couldn't get the "updo" quite right so I just left the remaining hair down in a low side ponytail and wrapped some hair around to cover the hair tie.
Yes, I was wearing a turtleneck. Don't judge. It's better to be safe than sorry when you're a teacher. Zero cleavage is the goal! haha
On another note- How many of you will be tuning in to watch
The Voice
with Christina Aguilera , Blake Shelton, Cee Lo Green and Adam Levine?
Generally I'm not a fan of singing shows (although The Singing Bee is fun to play along with), but I may have to watch the first episode on Tuesday just to see what it's all about.
Happy Good Friday, everyone :) I wish you all a blessed Easter.
"For God so loved the world that he gave his one and only Son, that whoever believes in him shall not perish but have eternal life." John 3:16