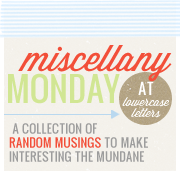 1. Kerri Walsh and Misty May-Treanor are pairing up again!!
The USA beach volleyball duo will be competing for their 3rd Olympic gold. I am now even more excited for the Olympics :) Check these girls out!!
2. My furbaby, Bert, is healthy!
We took him to his first (under our care) vet appointment on Friday and received a good report. He was not happy about the trip, but enjoyed the treats he got upon returning home!
3. I like unnecessary belts.
What I mean by this is, the belts that go over shirts instead of holding up your pants. JD's friends make fun of this trend because the belts don't serve their intended purpose. However, I have recently discovered that unnecessary belts are a great way to add an accessory to your outfit and create a shape if you're wearing a shirt that's not fitted.
4. My dream job is to be a professional organizer. I don't know the first thing about starting my own business, so I would prefer to work for a company that hires out organizers. Buuuut I have never heard of such a thing. As of right now, my plan is to research local professional organizers and see if I can get an internship of sorts. Any tips on changing my career path??
This super-organized laundry room is like heaven!
5. Today I learned about photosynthesis (again). I subbed in an 8th grade science classroom. The students took a quiz on cells and then read about photosynthesis. As if listening to the kids struggle with the word "photosynthesis" wasn't bad enough, one kid mispronounced "organism" like...yanno. Laughter erupted and it was difficult for me to keep a straight face!