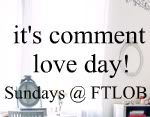 My list of bookmarked websites has grown immensely in the past month or so. Here are a few of my
favorite
sites
I think you should visit:
Whether you want to find recipes or simply look at pictures of delicious food- this place is for you!
Free personal finance software. Looking for an easy way to gain control of your budget? Try this!

Are you a 20-something blogger? Do you want to connect with other 20-something bloggers? 20SB is the perfect place :)
Bikini season is just around the corner!
TV shows online so you can watch at your convenience.
I'd also like to share some of my
favorite blogs
from all over the internet with you today. If you have the time, check them out.
Happy Sunday, all!
Sarah